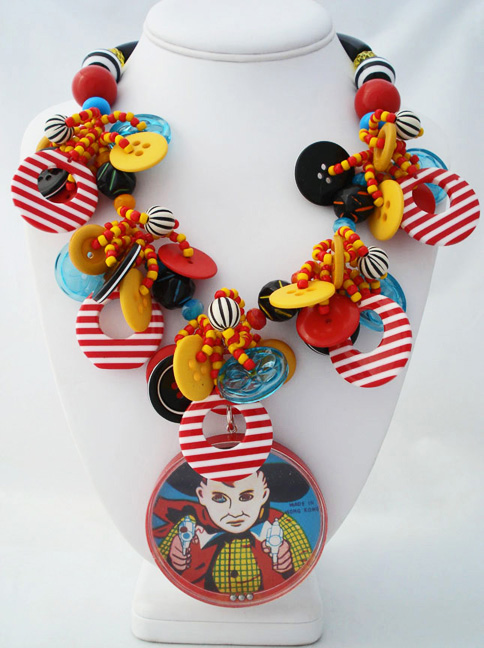 Toy Necklace with Red & Clear Vintage Game Centerpiece - Cowboy Picture.
Red & Yellow bead mix.
Large beads are Black, Black & White, Yellow, Red, Orange and Turquoise.
Buttons are Black, Red, Mustard, Yellow, Black & White and Turquoise.
Red & White striped hoops
TN7 - 120.00
Order TN7 Now!