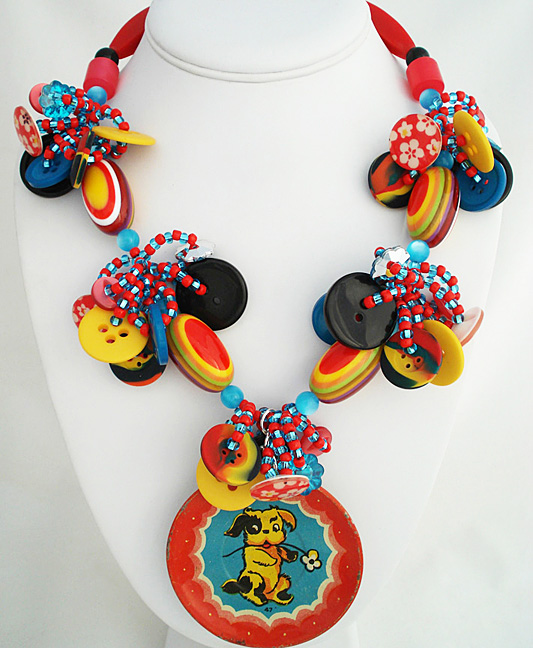 Toy Necklace with Vintage Begging Dog Teacup Plate Centerpiece.
Red and Turquoise lined with Silver bead mix.
Large beads are Black, Red, Turquoise and Yellow with pops of Lime & Purple & White.
Buttons are Light Blue, Turquoise, Yellow, Red, Red & White, Black and Tye-Die (Yellow, Black, Green & Red).
TN11 - 120.00
Order TN11 Now!